Yolande Labaki

Artiste peintre libanaise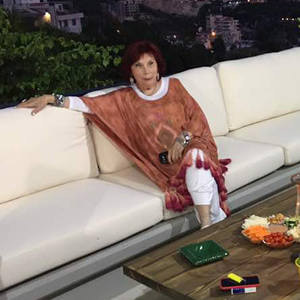 Yolande Labaki entreprend à Paris des études d'histoire de l'art et de littérature à la Sorbonne.

Elle se tourne rapidement vers la peinture. Autodidacte, elle bénéficie en Belgique des conseils du peintre Florent Crommelynck. Plus tard, elle suit à New York les cours de la School of Visual Arts ou elle découvre la sérigraphie et les possibilités offertes par Photoshop.

Une première exposition personnelle de ses œuvres a lieu au Palais des Beaux-arts de Bruxelles en 1974.
Par la suite, Yolande Labaki expose entre autres à la Baukunst Galerie de Cologne, à Francfort, à Aix-la-Chapelle, à Düsseldorf ainsi qu'à Beyrouth, dans le cadre d'expositions collectives et personnelles. Elle participe aussi à « Liban – Le Regard des peintres – 200 ans de peinture libanaise » à Paris, à l'Institut du monde arabe1. Une exposition personnelle de son travail a également eu lieu a l'Ukrainian Institute de New York1

Certaines de ses œuvres sont en vente chez SAATCHI Art.


Yolande Labaki

Lebanese Painter

Yolande Labaki studied art history and literature at the Sorbonne University in Paris.

She quickly found her passion for painting. As a self-taught artist, she was mentored by painter Florent Crommelynck in Belgium. She later completed a course at the School of Visual Arts in New York, where she discovered silkscreen and the opportunities that Photoshop has to offer for artists.

Her first personal exhibition took place in 1974 at the Palais des Beaux-arts in Brussels.

Yolande Labaki has since then held both group and personal exhibitions at the Baukunst Galerie Cologne, in Frankfurt, Aachen, Düsseldorf and Beirut, among others. She also took part in "Liban – Le Regard des peintres – 200 ans de peinture libanaise", an exposition at the Institut du monde arabe in Paris. In addition, a personal exhibition of her work took place at the Ukrainian Institute of New York.

Some her work is currently sold at SAATCHI Art.